Commercial Hood & Duct Cleaning
COMMERCIAL KITCHEN HOOD CLEANING SERVICES
IN SOUTH FLORIDA
South Florida's hood deep cleaning professionals have built our company reputation, ONE RESTAURANT AT A TIME, since 1999. Our certificated exhaust cleaners regularly service restaurants, hospitals, hotels, schools and commercial business that need their hood systems cleaned. Superior Hood & Duct is a certified kitchen exhaust cleaning company in accordance with NFPA # 96 fire codes. We provide restaurant deep cleaning to walls, floors, and drains. We will break down your appliances to the component level and bring them back to the best condition possible. Your insurance carrier, fire marshal and health inspector will be impressed with your well sanitized and clean kitchen.
FIRE HAZARD
Oil and grease are some of the most volatile components of a fire. If you do not remove the grease from your kitchen hood, it creates the perfect conditions for a serious fire. Grease fires endanger your employees, customers, and property, so take every precaution to remove any potential fuel source. Superior Hood & Duct can perform regular maintenance to make sure fire safety is upheld.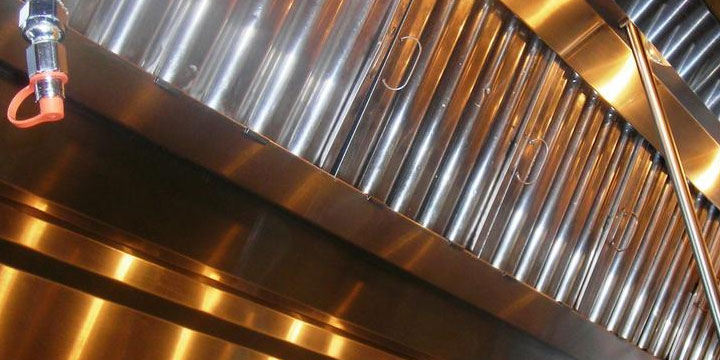 BACTERIA AND
MOLD
Grease build-up on your kitchen hood creates a moist and warm environment; perfect breeding grounds for bacteria and mold to grow and spread.
Both of these invaders not only go against government standards but also create an unhealthy environment for your staff and customers. Bacteria and mold can cause serious health problems if people consume them in their food. That's why this is a major reason you need to ensure that your kitchen hood is cleaned regularly and efficiently.
Contact Superior Hood & Duct for proper sanitation and disinfection of your kitchen to ensure the health and safety of your staff and customers. For more information on commercial kitchen hood cleaning services, give us a call at +1 (561) 927-7045. We're happy to answer any of your questions.
NO MORE CALLING SEVERAL VENDORS!