WE ARE YOUR COMPLETE RESTAURANT & KITCHEN CLEANING COMPANY
Our technicians clean your hood & duct system to N.F.P.A. #96 requirements and certify your kitchen hood exhaust system to comply with Fire Marshals, Dept. of Health and Safety, and your insurance carrier. In addition to extensive hood and duct cleaning, we also excel at Periodic Deep Cleaning for your appliances, kitchen floors, kitchen walls, kitchen drains & dishwashers.
We can also clean & sanitize your appliances and HVAC system as required, eliminating 99.99% of all pathogens, viruses and germs, as well as provide any other cleaning/sanitation solution your facility may require.
Restaurant Owners & Managers
If you're running a restaurant, you know how important it is to maintain a clean and healthy kitchen environment for your staff and customers. That's where commercial hood and duct cleaning come into play. Restaurant hood cleaning is crucial, not only to prevent fire hazards but also to maintain a hygienic cooking space. Similarly, restaurant duct cleaning is important to eliminate any potential build-up of grease, bacteria, and other allergens that can affect the air quality of your kitchen. By regularly cleaning your commercial hoods and ducts, you're not only keeping your kitchen safe and healthy, but you're also ensuring that your business is up to proper health and safety regulations. So, if you want to learn more about how to properly maintain your restaurant's commercial hood and duct systems, be sure to keep reading!
With professional hood and duct cleaning services, you can ensure that your restaurant is up to health code standards. Restaurant hoods are designed to collect grease and other particles from cooking fumes, while restaurant ducts help channel fresh air into the kitchen. If these systems aren't regularly cleaned and maintained, buildup of grease or other contaminants can occur, resulting in potential fire hazards as well as poor air quality. Professional cleaning technicians will use specialized tools such as a degreaser or power washers to remove any stubborn build-up before thoroughly sanitizing all surfaces with their disinfectant solutions. Additionally, they may also inspect the hoods and ducts for any cracks, blockages, or other damage that could lead to more serious issues down the line.
It's important to remember that restaurant hood and duct cleaning is far from a one-time project—it should be an ongoing process to maintain your kitchen's health and safety regulations. Many states require restaurants to have their hoods and ducts inspected by professional cleaners at least once every three months, but many suggest monthly inspections as well. Additionally, you may want to consider scheduling extra cleanings during peak times such as lunch or dinner rushes when grease build-up can occur more quickly. That way, not only will you remain up-to-date with your state's health codes but you'll also be ensuring that your kitchen is always a safe and sanitary space for your staff.
By investing in regular commercial hood and duct cleaning services, you can guarantee that your restaurant remains up to health code standards, while also creating a hygienic environment for your staff and customers. So don't hesitate to contact one of our professional technicians today—we guarantee the quality of our work!
Happy Cleaning!
COMMERCIAL KITCHEN HOOD CLEANING SERVICES IN SOUTH FLORIDA

Commercial kitchens are found in a broad variety of industries. For example, gas stations, bakeries, caterers, and hotels all use commercial kitchens and range hoods. However, in all of these industries, kitchen hoods need to be cleaned to maintain health and safety standards. Read to learn more about commercial kitchen hood cleaning and how Superior Hood & Duct can help.
If you have a commercial kitchen in South Florida, you need professionals to help you abide by the government standards for cleaning and sanitation. The team at Superior Hood & Duct can help you with maintaining the cleanliness of your kitchen.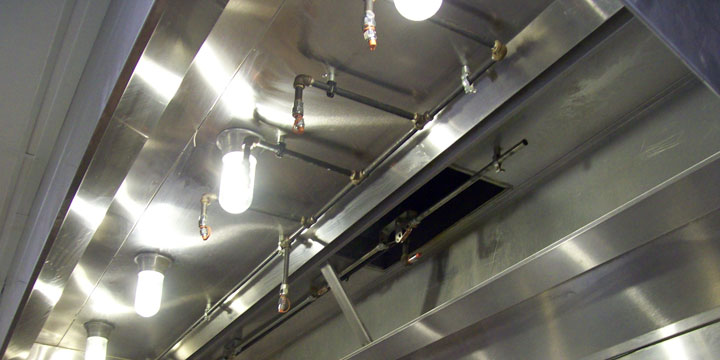 PERIODIC KITCHEN DEEP CLEANING
Commercial kitchen environments and food preparation areas must adhere to stringent health regulations governing their condition and hygiene standards. Periodic kitchen deep cleaning helps maintain a high standard of hygiene and code compliance.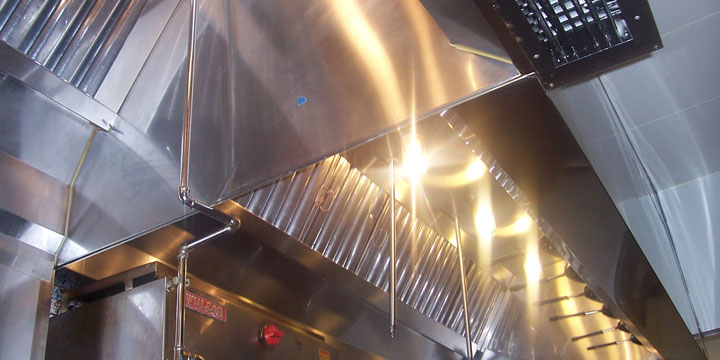 Sanitation Products
This product is a fast and easy suppression and elimination system for bacteria, viruses, and fungi. Lower the maintenance time and cost for any job. The Fog is an EPA registered hospital grade disinfectant, which gives it the ability to be used in a wide variety of locations safely.
NO MORE CALLING
SEVERAL VENDORS!
Servicing Hospitals, Nursing Homes, Universities, Food Service Industry, and more.
We can complete any Sanitation Project with our professional staff or train your staff to use our processes and products.
We will eliminate 99.9% of all Airborne, Liquid borne (incl. blood) and Surface borne pathogens using our EPA Registered, OSHA & Hospital-approved products.
We can also bring you IAQ (Indoor Air Quality) levels to zero within 2 hours.
We can respond to "on-demand" projects or provide ongoing scheduled maintenance.
We will decontaminate your HVAC System, including associated Ducts & Coils.
NO MORE CALLING SEVERAL VENDORS!